Hardware for furniture, upholstery, kitchen, coatings and furnishing systems.
News on products, companies, technologies and fairs for the production and marketing of furniture hardware, furniture accessories and semi-finished products for furniture.
The Vefer company produces large parallelepipeds from which the padding of sofas and armchairs, the interiors of mattresses and pillows and dozens of other comfortable products are obtained. This is why the physical-mechanical characteristics of each of the over 70 types of Vefer's "Verflex" polyurethanes vary according to the application for which they were designed.
Request information
Vefer SpA
Viale Martiri della Libertà, 102, Lissone, 20851, Monza e della Brianza, Italia
---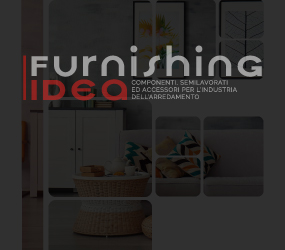 Vefer SpA
Viale Martiri della Libertà, 102, 20851, Lissone (Monza e della Brianza), Italia
---