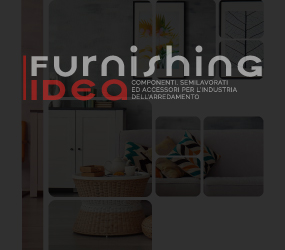 On May 20 at the Theater am Tanzbrunnen in Cologne, the award ceremony for the interzum award intelligent material & design 2019 took place. The competition, organised by Koelnmesse in collaboration with Red Dot, honors products that best represent technological development and design combined with functionality.
Now in its tenth year, the interzum award 2019 has seen an increase in entries, confirming the importance attached to design by manufacturers of materials and accessories for the furniture industry. This year, numerous manufacturers from 21 countries registered for the contest, submitting 260 applications. The work of the six-member jury, which tested, discussed and evaluated the entries directly on the spot, was difficult. The final selection was based on criteria such as innovation, material quality, design, functionality and sustainability.
In the end, the jurors selected 59 products that stood out for their high design quality and awarded them the "High Quality Product" label. The result of a further selection was the choice of the 12 products that were awarded the title "Best of the Best", the highest award for a high quality design.
The prize-giving ceremony for the winners

The winners of the interzum award intelligent material & design 2019 were awarded on the eve of the opening of interzum. Matthias Pollmann, Vice President of Koelnmesse, and Vito Orazhem, Managing Director of Red Dot, presented the certificates awarded to the winners of the "High Quality Product", also in the brand new "Tiny Spaces" category, dedicated to the theme of living in small spaces.
Gerald Böse, President and CEO of Koelnmesse, presented the winners with the certificates together with the members of the jury. The jury included designer Dick Spierenburg and Prof. Danny Venlet, Belgian creator and professor at the Royal College of Arts in Gand, together with Prof. Dipl.-Ing. Martin Stosch, professor of woodworking at the Technische Hochschule Ostwestfalen-Lippe and designer Winfried Weber from hülsta; Prof. Martin Beeh, materials expert and university lecturer in Design Management and Vito Orazhem.
Among the "Best of the Best 2019" are two Italian companies, Salice and Vibo for the "Excessories" drawer accessory system and the "Fly Box" corner solution respectively.
Best of the Best 2019
I 12 "Best of the Best" 2019 sono stati assegnati a:
karuun® shine
Translucent natural material
out for space GmbH, Kißleg, Germany
aerowood®
Lightweight board made of wood and air
Sperrholzwerk Schweitzer GmbH, St. Marienkirchen an der Polsenz, Austria
Kristall Metallic
Glass front design with seamless joint
Karl W. Niemann GmbH & Co. KG, Preußisch Oldendorf, Germany
PerfectSense Lacquered Boards and Duo Edges
Marble decors and edges
FRITZ EGGER GmbH & Co. OG Holzwerkstoffe, St. Johann in Tirol, Austria
ViZard by ambigence
Flap fitting
Hettich Marketing- und Vertriebs GmbH & Co. KG, Vlotho, Germany
Excessories
Drawer system
Salice S.p.A., Novedrate, Italy
FLY BOX
Corner solution
VIBO S.p.A., Trissino, Italy
Threespine®
Click furniture technology
Välinge Innovation Sweden AB, Viken, Sweden
Retro-Flex
Bed slat as mattress support
Sperrholzwerk Schweitzer GmbH, St. Marienkirchen an der Polsenz, Austria
XCITE®
Mattress textile
BekaertDeslee, Waregem, Belgium
Velda Resleep with Vita Talalay Origins inside
Dismountable and circular mattress
Vita Group, Middleton, United Kingdom
HOMAPAL Aquaris SpaSystem
Wet room panel
HOMAPAL GmbH, Herzberg, Germany