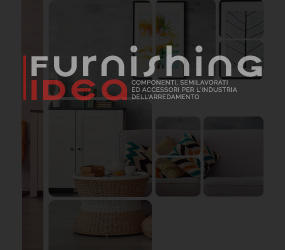 Under the terms of the "Patent Cooperation Treaty", Verinlegno has patented the use of completely natural antioxidant additives in the formulation of coatings for frames. The result of 3 years of research, the license was presented at the latest Sicam expo and is valid in Europe, including Italy, and in Canada.


Coatings with high protective standards

The Hydro Ecomat Larice and Hydro Ecomat Mogano top coats incorporate a UV filter based exclusively on plant extracts, with no recourse to synthetic molecules. These compounds maintain and enhance the highest protective standards of the coatings for frames and shutters on the market.

The frames deteriorate over time, manifesting a loss of gloss, yellowing or alteration of the color, chalking, and the appearance of fractures in the protective film, followed by damage to the wooden support. In order to slow down and avoid these alterations as much as possible, two types of antioxidant additives are used in the coatings: those that inhibit the formation of free radicals generated by UV rays and those that act instead by blocking the radicals already formed. The durability of the protective shield over time depends on the concentration of the antioxidants present in the coating.


Green formulations

The compounds created by the Verinlegno laboratory in collaboration with the CNR in Sassari and the super-vision of Professor Mauro Marchetti, thanks to their patented structure, guarantee greater durability and longer color persistence. Their ability to neutralize the visible effect of UV rays and capture free radicals can be up to five times higher than market standards. What's more, the new coating formulations are also sustainable because they replace synthetic additives with the aim of reducing or eliminating the use of hazardous substances.

The result achieved is the fruit of a synergy of intentions between the Tuscany Regional Authority, which partly funded the project, the CNR in Sassari, specifically the Institute of Chemistry of Organometallic Compounds and the Institute of Biomolecular Chemistry, and the Verinlegno laboratory.