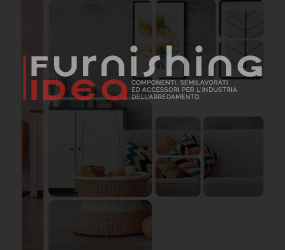 At interzum 2019, Titus presented a series of innovative solutions in line with the contemporary trends of furniture manufacturers, with a particular focus on the kitchen sector.
This is the case of the T-type furniture hinge with shock-absorbing closure, which saves time when assembling the furniture thanks to the "3 Way" assembly and ensures constant performance on a wide range of furniture for kitchens, bedrooms and other doors.
The hinge for concealed T-type furniture

The new Titus T-type concealed zip with integrated soft-close is the perfect solution for high-end kitchens. It guarantees a long life cycle while maintaining constant performance.
Its intuitive tool-free mounting system saves valuable time when assembling furniture: the 3Way snap-on mounting plate allows intuitive three-axis snap-in fitting in three directions (front, rear and top) and makes it easy to install the door even when 4-5 hinges are required per door.The T-type hinge for doors is also silent and reliable, ensuring that the door closes even in the event of accidental misalignments. The reduced depth of the hinge cup allows the application on door thicknesses from 15mm.
The integrated shock absorber ConfidentClose

Another plus of the T-type hinge is certainly the integrated Titus shock absorber, which offers excellent performance. The ConfidentClose shock-absorbing movement features a quick-release mechanism, a delayed slowing down of the deceleration action and a silent closing with SoftTouch. With its transverse positioning to the hinge cup, the shock absorber allows easy inclusion in various versions of the hinges. The level of cushioning can be easily adjusted to suit different types of doors.
The T-type hinge is a unique solution that works on doors of different sizes and weights, on low or high doors, thick or thin without causing rebounds.