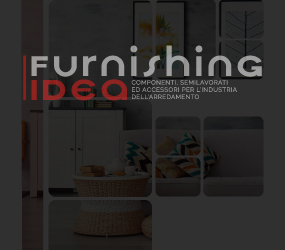 The kitchen is the environment of the house where the greatest functionality is required, where space is exploited to the maximum and the most innovative ideas are studied to find the optimal storage.
The proposal presented by Blum at the last Sicam goes precisely in this direction: Space Step is in fact a clever idea to obtain storage space in the baseboard of the cabinet, which can also be used as a platform that makes it easy to reach the tallest wall units.
Space Step: the functional solution for the cabinet baseboard

Space Step brings a lot of functions into the cabinet baseboard: it creates new storage space in the baseboard, which would otherwise be unused, makes it easy to reach the wall units and allows children to help adults in the kitchen safely and easily.
More and more often in small apartments it is necessary to make use of all the available storage space and with Space Step the possibilities for customisation are also increasing. In addition, with the new plinth solution it is possible to reach, thanks to the platform, the highest levels of the furniture, such as the wall units in the kitchen or the hatbox in the entrance, without effort. Space Step is extremely functional in the kitchen, but that's not all; it can also be used in the bathroom and entrance furniture.
Combinable with all Blum technologies
The Space Step baseboard solution is very versatile and can be used with different types of baseboard, all box systems and guide systems from the Blum programme. Three different types of plinths can be produced: with recess, with recess and low and flush plinth. The Space Step can also be combined with all Blum movement technologies. For even greater ease of use, the Servo-Drive electric opening support can be installed; all you need to do is apply light pressure to any point on the front panel and, thanks to the Blumotion ammotizer, the Space Step will close silently.