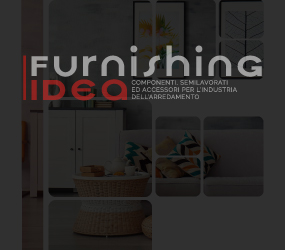 Hettich has equipped the K05 multi-joint hinge for XXL refrigerators with the fully integrated Silent System damping system.
The insertion of the Silent System shock absorber gives the K05 hinge a considerable advantage in terms of comfort, especially for those large built-in freezers and refrigerators that are increasingly finding space in the new generation of kitchens. Equally important is this new hinge for the premium refrigeration units. The K05 S/L hinge for refrigerators allows, with a minimum of space, a comfortable and silent closing of doors up to 92 kg, while the K05 X model closes doors up to 110 kg in a controlled and delicate way.
The high quality of the K05 hinge

The new K05 hinge with Silent System maintains all the features of the K05 hinge, such as the opening angle of 115°, which avoids clashing with nearby furniture and offers a wide opening, thus allowing the complete extraction of the refrigerator drawers.
As an option, the K05 hinge is also equipped with a 90° opening limiter for refrigerators located near the wall; it is also able to adapt perfectly to the type of American flush-mounting, in the case of Face Frame.
The K05 hinge with Silent System shock absorber requires no maintenance and its high quality is ensured by two fully integrated and incorporated shock absorbers.
Request information
Hettich Italia
Via Calderai, 35, Cimadolmo, 31010, Treviso, Italia
---