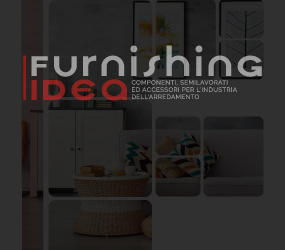 The whole world recognizes and appreciates the prestige and uniqueness of Italian design, of that Made in Italy that is rooted in a craftsmanship capable of combining perfectly with innovation.
Insiders from all over the world, architects, designers, students, journalists, operators in the wood-furnishing sector love the Salone del Mobile in Milan and the Milan Design Week, a week certainly tiring, but full of stimuli, meetings, news, presentations, trends.
This year the absence of the Salone is felt, even more so in a difficult situation due to the continuing emergency Covid-19.
This is why the video made by Hantang Culture, in which a group of important international designers and architects took part, is particularly significant. The video, created in response to FLA Eventi's initiative to promote Italian design, is published on the social channels of FederlegnoArredo and Salone del Mobile.Milano and was released simultaneously in the Chinese media.
"I love you Italy, there's no design, no Italian design."

Rome, Florence, Milan, works of art from the past and present, hands that work raw material, architects that shape that same material with their innovative ideas. All the images of the video dedicated to Italian design exalt the prestige of our made in Italy accompanied by the significant testimonies of affection and esteem of important designers and architects.
A special tribute perfectly summarized in the title "I love you Italy, there is no design without Italian design". A great acknowledgement of the value and uniqueness of the products of the wood-furniture industry and its ability to set trends, always keeping in mind its roots which are based on craftsmanship, know-how, beautiful and well made.