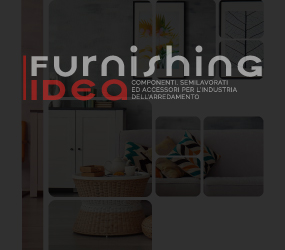 Ikona Maxxi Pure by Elica, a cooker hood and air purifier together, has won two more prestigious awards: the Good Design® Award 2021, in the Kitchen and Appliances category, and the Kitchen Innovation Award 2022, in the Large Electrical Appliances category, for the criteria of functionality, ease of use, innovation, product benefits and design.


Two prestigious awards

The Good Design Award®, established by the University of Chicago's School of Architecture more than 70 years ago, is recognized worldwide and is awarded to the most innovative products of the year, which are permanently displayed in the Chicago Athenaeum.

The Kitchen Innovation Award, on the other hand, rewards the best products in the kitchen and cooking equipment: established in Germany, it is also an important award because it is directly judged by consumers.


Ikona Maxxi Pure: functional, innovative and a "design icon"

Designed by Fabrizio Crisà, Ikona Maxxi Pure is a solution that meets the needs of contemporary living, harmoniously combining functionality and design to ensure comfort and well-being. Ikona Maxxi Pure combines two products in one, without losing anything in terms of performance: the extractor hood effectively eliminates odors, fumes and vapors during cooking while the air purifier completely regenerates the air in the living area, neutralizing harmful agents and polluting particles.

With 120 cm of width and its pyramidal shape, the hood integrates perfectly into the style of any type of kitchen, as well as in open spaces, converting into a refined lighting point and illuminating the environment uniformly.

Ikona Maxxi Pure also received the Iconic Awards 2021 - Innovative Interiors in the Product Design - Kitchen and Household category.