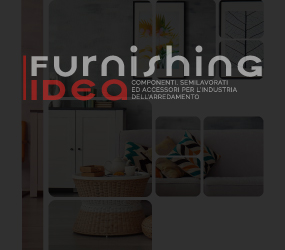 NEXT 60 by Smalvic is an innovative multifunction electric oven characterized by an original handle in aluminium and steel, on which the touch control commands are positioned to activate the functions.
Designed by Brogliatotraverso Design Studio, composed by the designers Alberto Brogliato and Federico Traverso, NEXT 60 oven stands out for its refined and essential design, able to best express the values ​​of Made in Italy, or the harmonious synthesis of style and technological innovation .
These values ​​were appreciated by an authoritative jury of international experts who awarded NEXT 60 the GOOD DESIGN 2017, the prestigious international award, awarded annually by the Chicago Athenaeum, Museum of Architecture and Design in collaboration with The European Center for Architecture, Art, Design and Urban Studies.
The multifunction electric oven has a highly technological functionality: it is in fact equipped with capacitive intelligence that makes it a smart appliance, perfect to be inserted in the most advanced kitchens; has a 74 litre XXL internal cavity and is in A ++ energy efficiency class.
The Award represents an important recognition of Smalvic production capacity and its winning attention to design for the built-in sector.
Since 1958 the Venetian company has been offering ideas for an intelligent kitchen, presenting a wide range of high-tech appliances in the catalogue, designed and produced exclusively in Italy. The great construction capacity of the company has always been accompanied by attention to energy saving, the sustainability of materials, the customization of technological solutions.