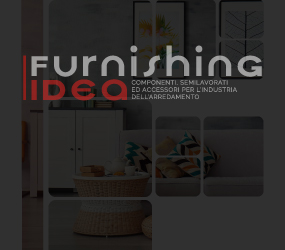 Candy Group will once again be the protagonist of FTK - Technology For the Kitchen, the collateral proposal of Eurocucina 2018, dedicated to built-in appliances and their evolution, which will take place from 17 to 22 April 2018 in concurrent with Salone del Mobile, with a stand of over 1200 square meters.
In fact, Candy sets itself the goal of achieving a leading position in the world of built-in appliances and for this reason in recent years has invested a great deal in technology and design for the three brands of the Group: Candy, Hoover and Rosières.
As for Hoover, a brand of excellence characterized by the constant search for technological innovation and a high level of design and customization of each product, will be presented to FTK "Keepheat", the first oven able to keep food warm.
Thanks to the revolutionary ExeverTM technology, Keepheat bakes and keeps food warm, keeping it tasty and ready to be consumed at any time. Equipped with the patented ExeverTM technology, Keepheat has been developed in collaboration with researchers from the University of Parma and with companies from the professional world.
Thanks to the use of this innovative technology, Keepheat also introduces a cooking system of low temperature dishes, a technique used in professional kitchens, extremely delicate and perfect for obtaining tender and appetizing foods. Keepheat is able to cook foods and store them at 62 or 70 degrees, depending on the type of food; the nutritive properties at these temperatures remain unaltered and the dish is always ready to be served without having to heat it.
Through the Custom Wizard App you can then access a recipe book with a wide selection of dishes, ideas and solutions, as well as having the ability to manage and monitor the oven remotely.
Developed and implemented entirely in the Candy Group R&D laboratories, Keepheat will be distributed in European markets in the middle of 2019.