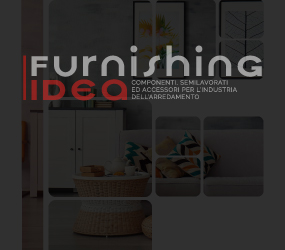 Mathera
is a totally recycled and totally recyclable
new generation surface
, born from the innovation and research process of
SAIB
in the name of design and sustainability. The innovative project, signed by
Diego Grand
i, is inspired by the world of stone materials, interpreting them in a new way.
Mathera is made up of a thin layer of wood, stone and quartz dust, amalgamated with resinous binders, and associated with a panel produced using only end-of-life wood.
A new type of panel
The starting point is always the recovery of the wood at the end of its life: reduced into particles, recomposed through binders and additives, and then pressed at high temperatures, it becomes a recycled and recyclable support for the new product that stands out for the particular surface finish, made from the drafting of powders deriving from the processing of quartz and other stone materials that make the product extremely performing.
Mathera therefore inaugurates a new type of technologically advanced panel, which marks an evolution compared to traditional materials thanks to its significantly lower weight, capable of significantly simplifying transport and installation operations. Thanks to the stone and quartz powders used with very thin thicknesses (4 microns or 4 thousandths of a millimeter) Mathera combines unprecedented visual and material effects with high resistance to impact, scratching and rubbing.


Three different textures and ten colors
Mathera is available in three different textures Gipso, Selce and Areia and in ten colors. Gipso, soft and silky to the touch, interprets the soft and malleable texture of plaster and provides a palette of four soft and mellow colors.
Selce, inspired by the world of split stones, reworks the typical slate ripples in three different shades of gray. With a more uniform and compact texture, Areia reinterprets the bush hammering techniques used on sandstone in three shades and is characterized by the inclusion of contrasting mineral grains.
Versatile, ecological and sustainable
Extremely versatile, Mathera is a valid design tool for furniture and interior design; many of its applications such as worktops, tables, kitchen furniture, boiserie and doors.
Solid and compact, it is ecological and sustainable: the stone and quartz are in fact brought back to life through a recovery and regeneration process on which all SAIB production is based, in line with the values ​​of the circular economy. In fact, Mathera can in turn be 100% recycled.

Mathera by SAIB will be presented at Architect@work Milan.