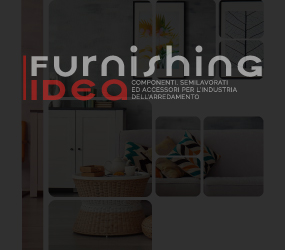 The so-called industrial style, which requires finishes with cement or ferrous materials effects, is one of the more common trends in recent years. Ostermann has expanded its already extensive product range with a wide selection of ABS edges with a cement effect, in order to meet the growing demand from surface manufacturers. A good example is the new light grey Chicago ABS concrete edge which the company presented at the just closed Sicam in Pordenone.
This edge was designed by Ostermann experts in combination with the light grey panel proposed by EGGER F 186 ST9 Chicago Concrete. It is available in widths 23, 33, 43 and 100 mm and in thicknesses 1 and 2 mm. It is also available in the darker version with the same dimensions to fit the dark grey Chicago Concrete panel.
Other Ostermann edges with a cement effect

Ostermann proposes another three cement decors in this case with Miniperl finish, a universal, neutral and non-directional finish characterized by a good degree of gloss: these are the edges Cement loft, Smooth Concrete and brown Smooth Concrete.
For surfaces in solid colour with a smooth or glossy finish, Ostermann offers instead the edges Dark Atelier, Light Atelier and Apolo Cement. The new edges Natural cement, imitation grey cement, anthracite imitation cement, grey Claystone and white Claystone are suitable for cement effect decors with stone finish. All edges are available in widths 23, 33, 43 and 100 mm and in thicknesses 2 and / or 1 mm. On request, the company can also cut the 100 mm edges in any desired width.
Ostermann offers as always an excellent service delivering edges within 24 hours of request.
Request information
Ostermann Italia Srl
Via Germania 38, Peraga Di Vigonza, 35010, Padova, Italia
---