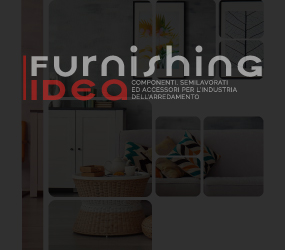 On 26th and 27th March, the independent jury of well-known industry experts met to select the three design projects that best interpret "Take furniture to the next level", the motto of the tenth edition of the International Design Award sponsored by Rehau and Hettich.
Amazed by the innovative and creative projects submitted by students of design and architecture from 77 countries, the international jury, composed of Luisa Robinson (Philippines), Gordon Bruce (USA) and Max Lamb (England), expressed its views assessing not only the innovation level of the product concept, but also the quality of the project presentation.
Anita Kokoszczyk, Polish student of the Academy of Fine Arts of Krakow, presented the "Hang Out" project, which implements a structure usable as clothes-horse and clothes-stand using the frame of a door. Space-saving and functional, "Hang Out" is ideal for studios and small apartments.
Marwa Istanbuli of the American University of Sharjah was the first student coming from the UAE to participate in the International Design Award. Her "G-Wash" project consists of an ergonomic dishwasher that recycles the water used in the sink. Controlled via a touch display integrated in the work plan, the dishwasher is loaded easily from above thanks to the height adjustment function.
Vishal Sathivada, Indian student of the DYPDC Center for Automotive Research and Studies of Pune, presented "Slice Side Down Cabinet", an ergonomic system that allows an easier access to objects stored in the hanging units thanks to a smart retractable handle that allows the content of the hanging units to scroll down. The tambour doors which constitute the front part of the hanging cabinet can be opened and closed automatically.
In addition to the trophy of the International Design Award, the three winning students will receive a cash prize of € 2,000 each and a trip to Germany in September 2015. In this way, the winners will have the chance to visit the Rehau and Hettic companies and to participate in a workshop about design of the duration of several days. The first 50 ranked projects will be recognized a certificate, instead.
This year, the prize of € 1,500 for the institute with the highest number of projects sent goes to the Academy of Fine Arts of Krakow, Poland. All projects submitted by the students who have chosen to be judged by the public could be viewed and voted on the website: www.internationaldesignaward.com by 11th May 2015. The winner of this category will be awarded a coupon of € 500.
As promoters of the International Design Award 2015, Rehau and Hettich will also recognize a business award, whose winner will be announced in June 2015.
Hettich Italia
Via Calderai, 35, Cimadolmo, 31010, Treviso, Italia
---