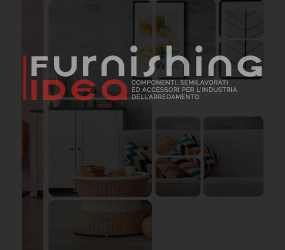 During the Milan Design Week, the Franke showroom in Via Pontaccio, in the heart of the Fuorisalone area, was transformed into an art gallery, flanking its collections of designer appliances with shots by photographer Pietro Baroni.
The fil rouge of the event is colour. Colour as a key to interpreting the world, as a synonym for creativity and new trends in contemporary cuisine. Color that Franke has proposed in its new collections Maris Free by Dror, Smart Deco and in the exclusive finishes of the sinks in Flagranite.
Pietro Baroni's suggestive photographs create a story through images of everyday life through a chromatic selection made of green shades, recalling nature, pink, sweetness and brown, expression of the harmony of the earth.
Maris Free by Dror
Born from the collaboration with the New York architect and designer Dror Benshetrit, the Maris Free by Dror collection interprets a perfectly integrated and coordinated kitchen with details and textures inspired by nature. A kitchen with a strong personality that sees the use of fine materials, handcrafted finishes and tapered lines to create ovens, hobs, hoods, sinks and mixers in different variations for ton sur ton or mix&match solutions.
Smart Deco Collection
The Smart Deco collection is dedicated to those looking for affordable solutions without sacrificing functionality, design and quality.
The Smart Deco hood is characterized by vintage shapes and unusual but trendy colour variations that allow you to add a personal touch to your kitchen: from the discretion of creamy white and light grey to green, light blue, yellow and pink, colours to be combined with the other coloured elements of the living room and kitchen to create an environment that reflects the personality of those who live there. In addition to the design, the hood offers maximum functionality in efficiency class A. Easy to use thanks to an intuitive control panel, easy to clean thanks to the smooth surface and dishwasher-safe filters. The three suction speeds ensure excellent performance with low noise levels.
New finishes for the Fragranite sinks
The materiality of the sink in Fragranite Fresno/Frames by Franke is proposed in the new supermetallic shades (Copper Grey, Copper Gold, Lunar Grey and Sterling Silver), an ideal finish for the chromatic affinity with the hobs and ovens in coloured glass of the Maris Free by Dror collection and to make the environment warm and comfortable.