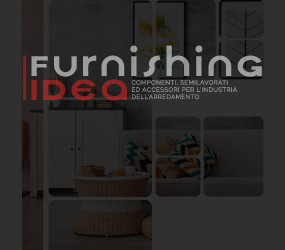 Catas, the most important European testing laboratory for the wood-furnishing sector, has inaugurated in Pesaro the first "Catas Point", a reference point for all the companies involved in the wood-furnishing world, in one of the most important districts in the national production of furniture, the Marche region and neighbouring regions.
The aim of Catas is to be closer to the companies operating in that region and in neighbouring regions, offering itself as a point of reference to make it more "convenient" to use the workshop's experience and expertise.
Fifty years after it was set up in Friuli Venezia Giulia and twenty-five years after the opening of the Lissone headquarters in Brianza, the workshop has now arrived in another major Italian furnishing centre, where there are numerous brands that contribute to raising the profile of Italian-made products all over the world.
As Franco Bulian, director of Catas, explained, this choice was made possible by the partnership that began in 2020 with Manifaktura, a new company founded in Pesaro by Francesco Balducci and Alessandra Cecchini, innovation managers with a long national and international experience in the furniture sector. Their expertise, experience and closeness to the many companies with whom we have been collaborating for many years," Bulian concluded, "will allow us to be even more effective, as well as enabling us to take advantage of new opportunities and make our skills available to all those who may need them.
Catas Point in Pesaro: numerous catalogue services on offer

Catas Point Pesaro offers a wide range of services: from laboratory tests to consultancy on technical standards, from the prestigious "Catas Quality Award" and "Made in Italy by Catas" product certifications to the increasingly popular emission tests. From paint products to playgrounds, including reaction to fire tests; from high-level training opportunities for company personnel and the organisation of events and technical meetings to checks and declarations of conformity on the subject of "Cam-Furniture"; from investigations into product defects to "Risk Assessment" of furniture, including electrified furniture, or applied research on products and materials under development.
Alessandra Cecchini and Francesco Balducci of Manifaktura2020 are proud to be working even more closely and directly with a company like Catas. Our experience in the world of certification and business consultancy," they added, "has enabled us to get to know very well the reality of the various furniture and furnishing districts in the Marche and neighbouring regions. We are certain that offering this rich industrial fabric the opportunity to directly access the excellent services offered by Catas through the "Catas Point" in Pesaro will create new opportunities for discussion and growth.