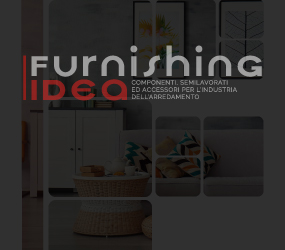 Training has always been one of the pillars of Catas' activity, the most important European laboratory active in testing and certification for the wood-furniture sector, an activity that did not stop even during the emergency period for Covid-19.
After the success of the first three technical webinars dedicated to formaldehyde, Voc and electrified furniture, organized by Catas Academy in April, the calendar for the month of May is even richer.
The average participation of more than 200 operators at each meeting convinced the managers of the Catas training area to enrich the schedule.
The calendar includes appointments in English, so as to involve companies, technicians and operators from all over the world who work daily with the Italian laboratory even during this complex season of health emergencies.
Two new appointments enrich the program of "online seminars", which in May will also touch on the themes of the reaction to fire of upholstered furniture, CPL decorative laminates, a coating increasingly used in the sector.
The calendar for the month of May

05 May 2020, 14:00 to 15:00
"Formaldehyde" (in English)
Franco Bulian, Deputy Director of Catas
During the seminar Franco Bulian will talk about how much we know today about formaldehyde, a substance known as one of the main sources of indoor pollution caused by furniture. It will also be an opportunity to take stock of the state of the legislative and regulatory art in Europe and the United States.
12 May 2020, from 2 to 3 pm
"Organic compounds" (in English)
Daniele Bergamasco, Catas Analytical Section
Daniele Bergamasco will talk about the materials that contain organic compounds, clarifying how and in which situations Cov emissions become dangerous. The central theme, therefore, is "indoor" air quality and reference methods for the measurement of emissions.
14 May 2020, from 2 pm to 3 pm
"The reaction of upholstered furniture to fire" (in Italian)
Daniele Barbiero, Fire Department Catas
What do you mean by reaction to fire? Daniele Barbiero will take stock of the legislative and regulatory context in Italy.
19 May 2020, from 14 to 15
"Electrified furniture" (in English)
Andrea Giavon, director of Catas
In the webinar the legislative instruments applicable to furniture products equipped with electrical movements will be discussed in depth. The focus will be on the main contents and innovations introduced by the new edition of the "Guide to the Machinery Directive".
28 May 2020, from 2 pm to 3 pm
"CPL Decorations" (in Italian)
Claudio Caon, Catas Surfaces Section
What are the characteristics of CPL decors? What are the reference requirements for their performance? These questions are answered by the new UNI 11771:2020 standard, a new and unique normative document available today on the subject, which will be presented and commented during the online seminar.
You can register for free on catas.com. For any other information: formazione@catas.com, phone 0432 747260.