Hardware for furniture, upholstery, kitchen, coatings and furnishing systems.
News on products, companies, technologies and fairs for the production and marketing of furniture hardware, furniture accessories and semi-finished products for furniture.
In this long-awaited edition, the fair has obtained a positive response in terms of participation, emphasizes the patron of the fair
After two years of stop of the exhibition sector caused by Covid-19, finally we returned to the fair in presence. The participatory response was high: many operators in the sector wanted to return to have direct contact with people and touch the products firsthand.
Watch the video interview with Carlo Giobbi, patron of the fair.
Request information
EXPOSICAM SRL
VIA CARDUCCI 12, Milano, 20100, Milano, Italia
---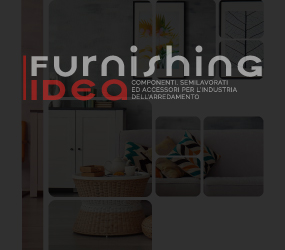 EXPOSICAM SRL
VIA CARDUCCI 12, 20100, Milano (Milano), Italia
---