Hardware for furniture, upholstery, kitchen, coatings and furnishing systems.
News on products, companies, technologies and fairs for the production and marketing of furniture hardware, furniture accessories and semi-finished products for furniture.
Solotex
Solotex © is an innovative, latest generation product, an elastic padding with shape memory peculiarities that revolutionizes the comfort, microclimate and bearing capacity of seats and backrests for upholstery in general. A revolutionary material with excellent non-deformability, anatomy and bulk; an elastic, ventilated, flexible and soft product.
SoloFlex
SoloFlex is a product with superior characteristics of lift and durability. It is available in different composition percentages (Memory + Solotex) and in the fireproof version BS 5852. SoloFlex has a remarkable versatility, as it can be used both for backrests and for seats and armrests.
SoloSoff
SoloSoff is a microfiber with characteristics of smoothness, softness and comfort, thanks to a fine and very preformed denier. We recommend SoloSoff where you want to get the same performance as feathers and down. It is available in the fireproof version BS 5852. It has a remarkable versatility, as it can be used both for seats and for backrests and armrests.
Waterprooof
Waterproof is the water-repellent fabric used for the entire outdoor production. It is a fabric resistant to water and atmospheric agents, easy to maintain, of excellent quality and long lasting. Its sophisticated and careful workmanship makes this product number 1 in the outdoor market, also giving it the exclusive right of a registered trademark.
Request information
Elcam Srl
Via delle Industrie 30/36, Lissone, 20851, Monza e della Brianza, Italia
---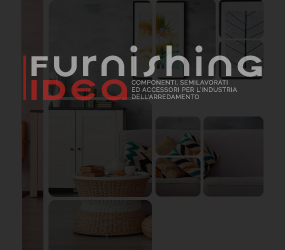 Elcam Srl
Via delle Industrie 30/36, 20851, Lissone (Monza e della Brianza), Italia
---