Hardware for furniture, upholstery, kitchen, coatings and furnishing systems.
News on products, companies, technologies and fairs for the production and marketing of furniture hardware, furniture accessories and semi-finished products for furniture.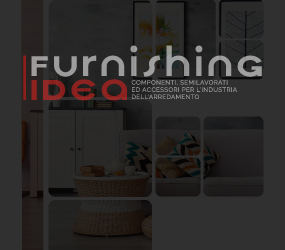 Pression UF, Pression Uf/k (solvent)
Pression UF/ Pression Uf/k is a one-component polychlorinated adhesive brush suitable for bonding foam material used for insulation of various pipes. The product offers a fast grip, excellent yield and good thermal resistance and is available in a version with higher thermal resistance.
Pression Neovul/Cn Super (solvent)
Two-component polychlorinated adhesive for use with 8% hardener.
This type of solvent is specific for the bonding of foam material intended for the insulation of pipes for the distribution of hot water and steam. The product is of high quality because it offers a fast grip and a high thermal resistance.
---
Request information
Frabo Adesivi spa
via Garibaldi 76/78, Carugate, 20061, Milano, Italia
---