Hardware for furniture, upholstery, kitchen, coatings and furnishing systems.
News on products, companies, technologies and fairs for the production and marketing of furniture hardware, furniture accessories and semi-finished products for furniture.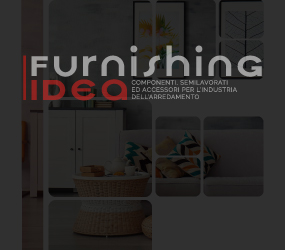 AQUAGUM® bi-component is a blue or white water-based solvent-free spray adhesive, to be used with the appropriate hardener.
It is a specific product effective for all types of bonding in the upholstery and mattress industries, of polyurethane foams and related materials, fabrics, flap, wadding, wood and polystyrene.
AQUAGUM® two-component can be sprayed on both sides and, in the case of less demanding bonding, on one side only.
The advantages of AQUAGUM® bi-component water-based adhesive are as follows:
high heat resistance;
excellent yield;
immediate initial setting with an open time of up to 30 minutes.
---
Request information
Frabo Adesivi spa
via Garibaldi 76/78, Carugate, 20061, Milano, Italia
---