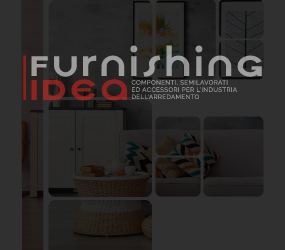 Three new products, two hoods and a cooking/aspiration system, presented by Falmec at Eurocucina FTK 2018, have won three GOOD DESIGN® Awards 2018. The GOOD DESIGN® Awards, for over seventy years, have been awarded by the Chicago Athenaeum: Museum of Architecture and Design and represent one of the most prestigious international awards attributed to the world of design. Every year only the most deserving products are selected based on the innovative approach, concept and design, use of materials, functionality and attention to sustainability. Falmec, winning these awards with the three new models, Spazio, Quantum and Alba, confirms its ability to combine refined design and technological innovation to perfect the performance of products.
Space, the hood also becomes a piece of furniture
Spazio, the new hood of the Circle.Tech collection, has convinced the jury of the Good Design Awards 2018 thanks to its extraordinary innovative qualities.Designed by Francesco Lucchese, Spazio is the demonstration of how functionality can be perfectly combined with a refined design: the hood becomes a furnishing element that enhances the kitchen environment with its rigorous and elegant lines, but at the same time it is a home appliance of last generation, indispensable in daily operations in the kitchen. The 180 cm island supporting structure is equipped with comfortable smoked glass shelves to store crockery and kitchen tools in a tidy manner, there is a channel equipped with hooks for organizing tools, USB ports and electrical outlets with a view lower 'to recharge electronic devices and a tablet holder that facilitates the consultation of various apps and recipe books. Moreover, for this hood, Falmec provides as an optional accessory, a small domestic vegetable garden designed for the cultivation of aromatic herbs thanks to a particular light that stimulates the photosynthesis of plants, thus encouraging their growth.
Quantum, the cooking-aspiration system in one body
Quantum is the new system that combines the functions of aspiration and cooking, all in one body. The induction hob has a central aspiration unit equipped with flaps that open automatically during operation, and then close at the end and align itself perfectly to the induction hob. Quantum combines excellent cooking performance, thanks to the Flex Surface technology and 9 cooking levels, high suction efficiency and maximum silence thanks to a 9-level brushless motor.
Alba, the recessed hood for a minimal style
Alba is a recessed hood into the false ceiling, an ideal solution for those who prefer a minimalist and sophisticated style. The projecting frame, made of glass, draws a well-defined transparent line that lights up using an LED system that runs through the entire perimeter of the hood when in use. Alba is equipped with perimeter aspiration and guarantees excellent functionality and extreme flexibility in installation, thanks to the various options of motorizations and ceiling solutions that respond to the various installation needs in both aspiration and filtering modes.