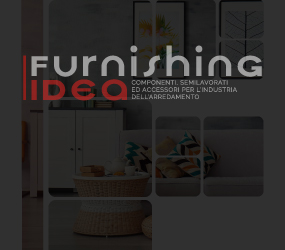 DryFlex®, produced by Pelma SpA, is the first hydrophobic polyurethane that keeps intact the comfort and elasticity typical of polyurethane.
This innovative material has been used by the Obicà restaurant chain which has recently equipped the open spaces of its Mozzarella Bar in Italy with cushions filled by DryFlex®. The Obicà di Brera and Duomo stores in Milan, Florence, Rome Campo dei Fiori and Parliament, Castel Romano and Palermo are all now equipped with the new DryFlex® seats.
The innovative Dryflex® polyurethane, born in the Research and Development laboratory of Pelma, a leading company in the production of flexible polyurethane, avoids the unpleasant wet feeling that remains for a long time when traditional outdoor cushions are dampened. Dryflex® is also subjected to the special Ultrafresh treatment which makes it bacteriostatic, thus preventing the proliferation of bacteria and moulds and keeping the cushions even with the passage of time.
Among the elements that influence the liking of a restaurant in addition to the quality of the offer and the pleasantness of the environment, there is also the comfort of the seats. Hence the choice of Obicà to introduce high performance materials, such as those proposed by Pelma, to realize the upholstery of the seats ensuring excellent comfort to its customers.
Dryflex® an excellent performance polyurethane

"Our company - emphasizes Marco Pelucchi, CEO of Pelma - has long been engaged in the study and development of new and increasingly sophisticated products, able to meet the most evolved needs of customers and DryFlex®, which we managed to developing also thanks to the technical support of Shell, Evonik and Ultrafresh and the University of Bologna, it is a good example".
Massimiliano Lanzi, researcher at the Department of Industrial Chemistry and Materials at the University of Bologna, explains that the Dryflex® polyurethane has been tested and the excellent performance of the polymer has been certified: a very high hydrophobicity, excellent resistance to ultraviolet rays and, thanks to its bacteriostatic characteristics, the total impediment to the formation of bacteria and mould, without obviously taking anything away from the characteristics of intrinsic specific comfort of polyurethanes.
Pelma has also always been attentive to the environment, beyond what is required by law, has installed in its plant the VPF (Variable Pressure Foaming), a fully automated system that moves even further the limits of expanded polyurethanes eliminating totally any auxiliary expanding agent (CFC / HCFC, methylene chloride, CO 2, etc.), obtaining an expanded material with only water, which is totally environmentally friendly and recyclable.
Pelma S.p.A.
Via Mazzini, 500, Bassano Bresciano, 25020, Brescia, Italia
---
Request information