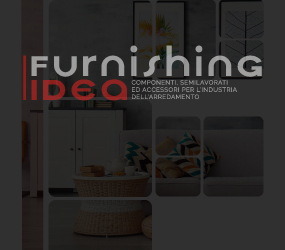 Stone Italiana, a company that has always been attentive to the development of an ethically sustainable economy, participated for the first time at Sicam where it presented innovative products and solutions dedicated to the world of kitchens, both in terms of products and applications. This is the case of Cosmolite, an innovative material designed to reduce environmental impact by contributing to industrial innovation.


Cosmolite enhances and ennobles the recycled product

The result of a highly technological idea, Cosmolite is a project of hi-tech slabs composed of inert materials other than quartz, obtained entirely from pre-consumer recycling. Conceived to offer new aesthetic and content scenarios to the world of design, Cosmolite enhances, ennobles and inserts the recycled product into a new production process. It is an innovative material that is aimed in particular at those who choose to embrace a sustainable philosophy in the kitchen, bathroom and large surfaces where high technical performance is required. Cosmolite surfaces in fact guarantee a remarkable aesthetic performance, perfect workability and high hygiene standards and for this reason they are particularly suitable for kitchen tops, bathroom tops and floors. Cosmolite slabs are resistant to scratches, stains and infiltration.


The innovative application of the product

Stone Italiana has now also introduced an innovative product application. From today, in fact, Cosmolite and Stone Italiana quartz can be applied not only to kitchen tops, bathroom tops and floors but also to the door system, thus allowing for a complete and coordinated image of the kitchen environment. The system, presented for the first time ever at Sicam, features thin slabs with the same internal and external finish as the panel thanks to its "full body" characteristic, i.e. homogeneous in mass. The technical characteristics of extreme flexibility of this innovative material guarantee safe performance even for a thickness of 6mm.


Cosmolite: three collections

Cosmolite slabs are available in three different collections: Cosmo, a line with a strong impact for environments with a strong personality, Meteor, four soft and natural colors that recreate the stone effect ideal for sober and elegant kitchen tops, and finally Planet, traditional and shaded for a design proposal that is always up-to-date.