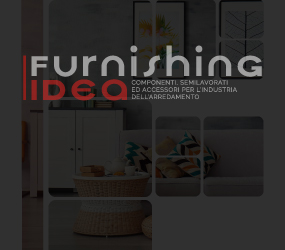 Hettich, with the new Kamat hinge, meets the needs of kitchen manufacturers to mount high doors on built-in refrigerators with direct fixing to the refrigerator door.
The high doors with few joints are in fact the hallmark of the elegant and minimalist design of the kitchens recently proposed on the market. This, however, involves stability problems that require the use of specific hinges.
Thanks to Hettich's Kamat hinge, the fronts that exceed the height and cover the refrigerator and the upper compartment remain stable even during the rotary opening movement of the leaf.
The hinges for built-in refrigerators

The Kamat hinge is used in combination with the Hettich hinges of the K02, K08 and K99 series for built-in refrigerators.
The K series hinges for built-in refrigerators and freezers guarantee a unique opening and closing movement of the refrigerators and freezers and, thanks to the opening with a wide 115° angle, ensure easy access to the contents.
The hinges for refrigerators and the Kamat hinge are equipped with the same kinematics and give life to a harmonious symbiosis: the front opens and closes without affecting the precision of the joints.
As always, Hettich pays particular attention to the simplicity of its products installation: also in this case, positioning correctly the Kamat hinge is a quick and simple operation, thanks to the drilling template included in the kit.
Request information
Hettich Italia
Via Calderai, 35, Cimadolmo, 31010, Treviso, Italia
---