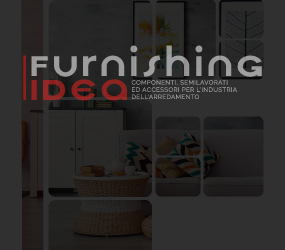 Häfele's already extensive Loox LED lighting program is enriched with new components: LED lights with a flat design, dimmer, recessed or to be installed, practical LED strips, all accessories and the assortment of components for sound and entertainment, in addition to the more recent Häfele Connect, the new system for connecting furniture and environments in an intelligent way.
The latest news which will be presented by the company at Sicam 2018 is the wireless wall switch BLE without battery that doesn't require any kind of maintenance. Through this switch, to be connected and programmed with the Häfele Connect App, you can control lighting, light scenarios, animations or individual BLE boxes, even without using smartphones.
The BLE-Box, for the control of the furniture lighting and the electromechanically controlled gaskets, thus makes it possible to transform the domestic environment into a "Smart Home" both through the Häfele Connect App and also via the programmable wireless wall switch .
Thanks to these innovations, result of constant technological research by Häfele, the company wants to demonstrate how it is possible to influence the appearance of the furnishings and living spaces thanks to an intelligent use of light inside the furniture. The pre-set scenarios, connected in an intelligent way and easily activated, play an increasingly important role and allow the end user to customize the appearance and character of their home environment according to their needs.
The new Italian edition of the catalogue

Häfele will also present at Sicam the new Italian edition, online and printed, of the catalogue "Grande Häfele - Ferramenta per Mobili", with all the latest news and product updates in the field of hardware systems and solutions for the furniture industry: beyond 2,000 pages and 14 chapters offer about 20,000 articles. A fundamental sales tool, the Häfele catalogue has for years now been the reference publication and the ideal support for the furniture and kitchen industry, distributors and interior decorators, designers and professionals in the sector.