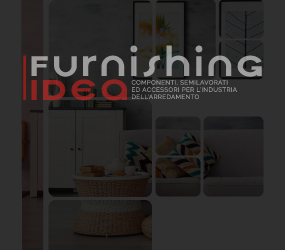 From 26 February to 2 March,
EuroShop 2023,
the world's leading trade fair for the
retail trade
, returns to the Düsseldorf exhibition grounds. Like every three years, the event will be the highlight for the entire world of international trade and its partners.
Around 1,800 exhibitors from 55 countries will occupy over 100,000 m2 of net exhibition space: it will be the perfect opportunity to showcase the latest trends and innovations in the retail sector, from shop fittings to technology, logistics and point of sale solutions.
EuroShop, information and networking platform
Over the past three years, the retail sector has been hard hit by the crisis caused by Covid. It is now facing other major challenges caused by the sharp rise in energy prices, of raw materials and transport costs, and also a kind of consumer resistance to consumption due to current global political upheavals and high inflation rates.
In such difficult times, it becomes even more important for retail companies to invest with foresight, innovation and courage in the future of their business. EuroShop, with its diverse and globally unique range of products, offers the perfect information and networking platform.

The new trends in the retail trade
The entire global retail sector has undergone many changes in recent years. Among these we see how lately it has transformed from a pure "place-to-store" to a "place-to-be". Customers want to have fun, enjoy culinary delights, meet friends, attend a reading and much more. Today, the flexible design of spaces is increasingly trendy, as are "infotainment" areas that combine information and entertainment, with interactive digital offers; even in retail, the metaverse is poised to conquer space.
EuroShop 2023: the eight dimensions
The EuroShop 2023 expo features the usual rich variety of offerings, high quality and clear division into the eight dimensions: Shop Fitting & Store Design/ Visual Merchandising, Surfaces & Materials, Lighting, Food Service Equipment, Refrigeration & Energy Management, Retail Technology, Retail Marketing and Expo + Event Marketing.
Many Italian companies in different sizes will be present at EuroShop again this year. The Expo + Event Marketing dimension is the largest showcase and exchange of ideas for exhibition architecture, design, event and live marketing. This year's area will feature 135 companies occupying 6,000 m2 of net exhibition space in Hall 1. Trade visitors will be able to find creative insights and numerous ideas such as successful booth construction, customized exhibition booth solutions, developments and applications for booth construction systems, mobile displays and display systems.
Collateral events and special areas
In addition to the wide range of proposals of exhibiting companies from all over the world, as always the program of collateral events is also very rich.
The core of EuroShop consists of seven stages, high-level conferences and discussion forums on the latest developments and innovative trends.
The fair's special areas include several zones offering free spaces for specialists, start-ups, for "generations X, Y & Z," for innovative ideas, visions and products. EuroShop's already proven special areas are: Designers' Village, Start-up hub, POPAI Shop Global Village and the IFES Global Village as well as the Italian Lighting Lounge.
There will also be three special debuts in 2023: the "Future Urban Lab," which shows and develops new attractiveness factors for visiting the cities of tomorrow; "Room4Senses," which focuses on sensory perception; and the University of Düsseldorf's (HSD) "Retail Ball Game," an open communication platform that shows the challenges and solutions facing retail in the coming years.