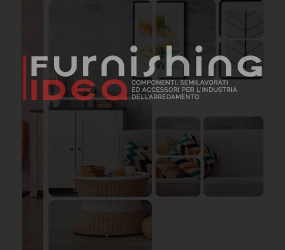 The translucent laminate Diafos, produced for the first time in 1987 by Abet Laminati and awarded the Compasso d'Oro the same year, has recently been re-proposed in a contemporary key with new formats and colors by the company's two design curators, Giulio Iacchetti and Matteo Ragni.


Experimenting with matter and light

Diafos, the first translucent laminate with three-dimensional decoration, is the result of long research that has combined technology, design and aesthetic intuition. It is the ideal solution for those who want to experiment with matter and light, enhancing transparency and color.

Its transparency has inspired the designers Panter & Tourron who, using a sheet of Diafos, have created ".6mm", a transparent and flat lamp, 6mm thin, in which function, interface and structure become form. The ".6mm" lamp was born from the visual, tactile and auditory analysis of Diafos: its translucent surface is in fact also capacitive, that is able to transform the fingers into conductors that induce a variation of the electric field, generating commands, like a touch screen.

The two designers have set up the Diafos sheet with a string of LEDs (the light source) and with the electronic components, specially designed, left visible. Switching on and off is done thanks to a dimmer designed in an extra-large version. The electric cables, flat, complete the transformation of all the functional elements of the product into aesthetic details.

The lamp ".6mm" has been realized on the occasion of the exhibition "SuperSuperfici! - the spirit of Memphis reloaded", the project by Giulio Iacchetti and Matteo Ragni designed to celebrate 40 years of Memphis.


Diafos: a material for design and architecture

Diafos is the result of a journey into the culture of design where it is no longer the objects that have to adapt to the material, but it is the material itself that is designed to create the most diverse furnishings and accessories. The translucent laminate Diafos becomes a protagonist, a real design tool for architects and designers: it represents the best solution for home, office, contract, for sliding doors, partitions and, in general, for all those situations where you want to enjoy the filtered light and not direct.

Available in three thicknesses (0.6mm, 1.6mm and 5mm), it is available in a palette of six contemporary solid pastel colors (pink, light blue, green, yellow, gray and white). Like all Abet laminates, it can also be customized through digital printing.