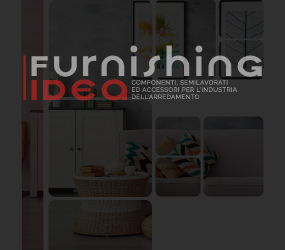 High-tech and environmentally friendly laminated
For over sixty years the Puricelli group has been developing and manufacturing decorative laminates for covering any type of surface. Attentive to the dynamics of the market and the strong propensity to innovation and to the future, the Puricelli group has embarked on a major investment in research oriented to the development and evolution of rolled coating materials.
The project, which has taken the name of P+ exactly to emphasize the added value that the company guarantees, was presented to Sicam along with new products to which it has given life, cutting-edge laminated both in terms of the composition and in terms of flexibility usage: Morematt and Morewood. High-tech and environmentally friendly, these new products are made without the use of phenols neither natural nor synthetic: phenolfree.
Morematt differs for being a matte decorative surface with extremely attractive tactile connotations; its particular opacity (3/5 gloss), in effect, makes it satin and soft to your touch, and distinguishes it from all other products currently on the market.
The special surface treatment makes it extremely resistant to stains and fingerprints. The surface resistance is certified and is ideal for both vertical and horizontal post-formable and compact self-supporting surfaces, especially when resistance to abrasion and scratches is required. Morematt can be supplied with any desired decoration, even in small quantities, and is available in all types of laminate, resulting in this way an optimal solution for the furniture with the guarantee of a outcome of very high quality.
Regarding Morewood, the main element is the ability to maintain unchanged the characteristics of naturalness and warmth of the wood surface. Finishes of excellence and a very wide range of designs join the traditional high resistance characteristics of the high pressure laminates of the Puricelli range, without altering its aesthetic and tactile effects. Ideal for horizontal and vertical surfaces and for exposed to sunlight environments.