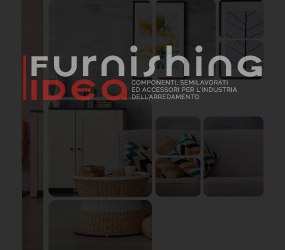 Protagonists of Milan Design Week 2016
Cosentino Group, Spanish multinational leader in the production and distribution of innovative surfaces for the world of architecture and design, it participated in Milan Design Week with different events in various places of the town.
The Cosentino City showroom in Piazza Fontana made to discover, in a unique environment, all novelties of Cosentino related to the ultra-compact surface Dekton® and to the surface in quartz Silestone®. Among these we remember Dekton® XGloss, the new line of ultra-compact surfaces with an exceptional crystalline brightness.
In the showroom it has been installed Mevo, an exclusive mobile kitchen developed by the German designer Marcus Fußstetter who has a Dekton® ledge by Cosentino in Aura color.
Cosentino Group was contemporarily present to International Bathroom Fair, where it introduced the innovative collection for the bathroom, preparing it in the stand planned by the prestigious study Cecconi Simone.
Inspiring to the concept "Viaggia con Cosentino", the space symbolises the international vocation of the Cosentino Group and the adaptability of its products to any country or climate.
Cosentino Group has also introduced in via Savona 35 the suggestive Dektonhenge project, realised by Apparatu. Dektonhenge by Apparatu is an experimental project conceived by Xavier Mañosa, founder of the study of Apparatu design, which illustrates a return to roots of the ultra-compact Dekton® surfaces.
Together with the Cosentino Research and Development department, Mañosa submitted the ultra-compact surface to a supple and malleable process. The furnishing objects realized by Xavier Mañosa and Cosentino are an elegant symbiosis between craft and industrial product, among ancient raw rock and sophisticated and modern technology which characterise the shiny plans of Dekton® XGloss.