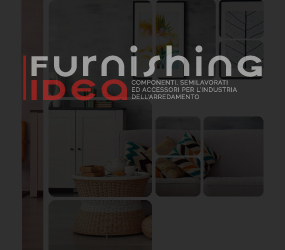 The Silestone® by Cosentino line, world leader in the quartz surfaces sector, presents two new proposals to enrich the successful Eternal collection, launched in 2017 to re-propose the unique and always fascinating aesthetics of marble.
Eternal Noir and Silken Pearl are the two new shades of the Silestone® Eternal collection that further enhance the beauty of marble, a stone that is becoming an increasingly important part of interior design projects, especially used in the kitchen and bathroom. Silestone, made from over 94% natural quartz, is in fact a perfect surface for kitchen tops, bathrooms, floors and wall coverings.
The new Eternal Noir shade

Inspired by the precious Sahara Noir marble, the new Eternal Noir shade offers a very refined asymmetrical design. Its dark and intense base is furrowed by light veins in shades of white and orange that give a final result of great impact. Suitable for the most varied aesthetic needs, Eternal Noir is designed to give beauty and personality to furniture projects that revolve around dark colours.
Silestone Eternal Noir won third place in the "Bathroom" category at the Kitchen & Bath Business Product Innovator Awards 2019 (US) for its contemporary yet classic character.
The bright Silken Pearl shade

On the contrary, the new Silken Pearl shade is extremely bright: the light base on the delicate cream tones is embellished with fine white veins. Thanks to its natural aesthetics, this new proposal offers architects and designers endless possibilities to integrate it into their projects by easily combining it with other materials.
The veins in both new proposals perfectly follow the philosophy of the Eternal line and characterize all the colour proposals. Their irregular lines give the surfaces a sense of great elegance, refinement and continuity.
The innovative N-Boost technology

In addition to all of Silestone®'s excellent aesthetic, technical and mechanical properties, Eternal Noir and Silken Pearl also incorporate Silestone®'s innovative N-Boost technology that intensifies the colour and gloss of dark surfaces, making cleaning and maintenance even easier.
As a result of research and development efforts, Silestone® N-Boost technology is a special treatment at a molecular level on the surface of the material that increases the technical properties of the material, resulting in better colour results, more intense colours and exceptional brilliance.