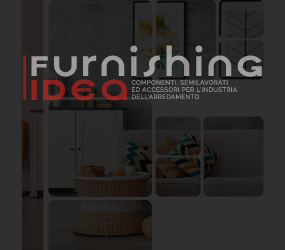 The new Cover wall-mounted extractor hood by Falmec is inspired by the material beauty of nature.
The "cover" of the opening front, with a unique size of 85 cm, is in fact available in the exclusive and particular clay finish, in warm earth tones, such as terracotta and sand, or in the intense colors of the rock, such as stone and slate. The latter can also be used as a blackboard with both solid and liquid chalks.


A pleasant texture to the touch
The extreme malleability of the clay composite and resin elements allows the material to be applied to the surface of the screen through a manual spatula treatment that gives a natural aesthetic effect and a pleasant texture to the touch. Suitable for use in the kitchen, this clay coating has been subjected to specific treatments to make it even more durable over time, and resistant to heat and scratches, considering the daily and intensive use of the hood. Cleaning the surface is also very easy, as it only requires the use of a damp cloth. For those who prefer more traditional shades, Cover is also available in the classic white or black glass version.
High performance and compact design
From a functional point of view, the new Cover extractor hood integrates a powerful ultra-thin 600m3 / h motor that guarantees high performance and a compact design.
The hood is equipped with an electronic control panel, visible when the front is open, which allows you to adjust the suction speed, and a metal grease filter with the possibility of requesting the special Carbon.Zeo natural filter, which combines the benefits of carbon and zeolite for truly extraordinary absorption of odors and vapors.
Finally, Cover also has the Dynamic LED Light function, which allows you to vary and adapt the light tone according to your needs.