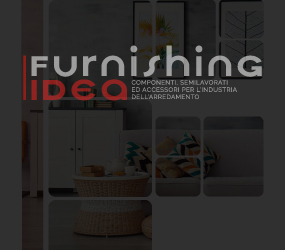 Catas
, the most important European
testing
and
certification
laboratory
for the wood-furniture sector, since last year can boast the ISO 22196: 2011 "Measurement of antibacterial activity on plastics and other non-porous surfaces" accreditation, to evaluate the
antibacterial properties of surfaces
, in more technical terms the properties of polymeric products to which antibacterial substances have been added.
This is a highly topical accreditation in recent years, born in 2020 in the wake of the Covid-19 pandemic and a very strong concern about the possibility of contracting diseases transmitted through contact with infected surfaces.
A standardized and accredited test method
Those who work in the research and development of technologies and materials that aim to control and limit the proliferation of bacteria on surfaces can now turn to Catas and rely on a standardized and accredited test method.
Moreover, the reliability of the laboratory is widely recognized: this is testified by the fact that Catas has carried out, in the last two years alone, over 140 tests on paints, packaging films, furniture and floor coverings.
An activity that obviously involved mainly materials used in medical clinics, communities or in very busy environments, spaces where the risk of transmission of a bacterial infection through the mixed use of objects or contact with infected surfaces is greater; however, there was no lack of tests carried out on products intended for domestic use.
Catas accredited for the measurements regulated by the ISO 22196 standard

The seriousness, coherence, the will to always guarantee the maximum reliability and transparency that have always distinguished the work of Catas have therefore pushed the laboratory to obtain accreditation by the Italian accreditation body Accredia also for this test method, thus allowing him to enter the very short list of laboratories accredited for ISO 22196, only four in the whole national territory.
Catas launches the CQA Antibacterial Coating
To meet the need of paint manufacturers to qualify their products with an authoritative brand, Catas has also developed a new certification scheme that is added to the well-known Catas Quality Award (CQA). This is the CQA Antibacterial Coating which, through a specific test and control program, certifies the interior painting cycles that meet certain performance requirements, including antibacterial activity.