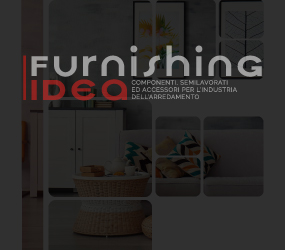 The innovative solutions presented by Ica Group at Sicam 2019 have received considerable interest from operators in the sector.
S-MATT: super-power coatings
Thanks to the multisensory table, located right in the middle of the stand, visitors were able to appreciate the aesthetic beauty and soft-touch effect of the paints with the S-MATT superpowers, equipped with extraordinary chemical-physical resistance.
These paints are in fact hi-tech products designed for interior furnishings that allow to obtain ultra-matt surfaces, totally anti-reflection, soft to the touch and with remarkable resistance. The superpowers with which they are equipped make them anti-fingerprint, resistant to scratches, coffee stains, cold liquids and with self-repairing power.
BIO paints: a line of sustainable products with high performance
The demand for sustainable solutions was undoubtedly the most heartfelt this year at Sicam and Ica responded with its increasingly rich and high-performance line of BIO coatings. Developed in the Ica Group's Research and Development laboratories, the Bio line of paints includes paints for interiors and exteriors formulated with renewable raw materials, generated by innovative processes of refining vegetable substances, not competitive with human nutrition, which follow the principles of the circular economy. Again with regard to sustainability, their production cycle makes it possible to drastically cut CO2 emissions into the atmosphere.

Performance Lab, the accredited laboratory for chemical-physical tests
"Colour meets research": this is the leitmotif of this year's Ica stand at Sicam, with which the company wanted to present a preview of its Performance Lab, the accredited laboratory for chemical-physical tests, created to evaluate and certify painted surfaces made of wood, glass, metal, PVC and other materials.
Visitors were able to meet the Performance Lab's technical team personally at the stand and ask them about the regulations for their sector, the requirements for passing a given test or the reasons for certifying their products.
The Performance Lab recently obtained UNI CEI EN ISO/IEC 17025:2005 accreditation as a test laboratory for 12 tests on painted surfaces in the furniture sector. In this way the Ica Group wants to offer an important and highly qualified service to its customers and to those who want to evaluate the characteristics of their finished product or need a certified control of the performance of their product.