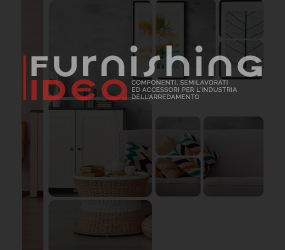 Hettich offers a solution for drawers that combines the push-to-open mechanism to cushion comfort Silent System. The system lies in its reduced light at the front and a rush of mining extraordinarily wide. The drawers so made are distinguished by elegant design without handles and the high comfort of use, while the use of the standard elements ArciTech ensures its economic output.

Just press on the front panel to activate the mechanism click Push to open Silent. The drawers open so that in most cases it is not necessary to extract further. The mechanism of Push to open is automatically reloaded with the closure, before the drawer is to approach gently to mobile.

Thanks to intelligent adjustment possibilities, Silent Push to open drawers can be optimally adapted to different sizes and weights. The sensitivity shooting and the extraction force adjustable ensure a consistently high user comfort.

Push to open Silent you can make furniture and kitchens without handles with ease, as no changes are required in drawers and guides, as well as structures and fronts. This mechanism, which is enough to mount under the bottom of the drawer, is advantageous especially when the rear there is no space for an electromechanical system.

Request information
Hettich Italia
Via Calderai, 35, Cimadolmo, 31010, Treviso, Italia
---