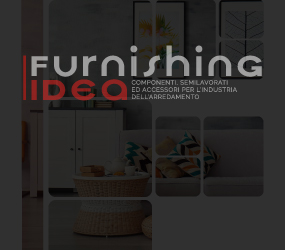 The
woods
of the
ALPI Sottsass collection
, designed by Ettore Sottsass in the early 1980s, were chosen by the
Bogdan Ciocodeica studio
to cover the walls, podiums, long and thin benches, support mirrors and screens of the new ed eclectic Aparterre store, recently opened in Bucharest. Aparterre is a fashion store conceived halfway between a shop and a private residence, a space in which the visitor finds himself surrounded by clothes, special objects and a multitude of colors and textures.
Alpi Sottsass collection: bright colors and an unmistakable pattern
The iconic pattern of the ALPI Sottsass wood collection, available in four color variants, red, orange, brown and gray, is characterized by the accentuation of the design of the veins that enhance the bright colors of the wood coverings, offering those unusual combinations and that unconventional language typical of Sottsass.
For the realization of the vertical elements, such as walls and support mirrors, the designers selected ALPI Sottsass Orange. The benches and the bases of the clothes hanger are covered in ALPI Sottsass Red, while the Gray shade was chosen for the exhibition podiums in the center of the store.
An industrial and sustainable product of high quality
The bright tones and the unmistakable pattern of the ALPI Sottsass wood collection convey the innovative and ironic curiosity of the Memphis philosophy to the whole space, transforming the Aparterre store into an informal place, eliminating that rigid and sometimes pretentious approach of most of the high-end fashion. The colored geometries defined by the ALPI wood paneling are accent elements enhanced by the light chevron oak floor.
The Aparterre project therefore makes it possible to underline the multiple applications of ALPI woods, capable of offering the world of design an industrial and sustainable product of high quality, but which at the same time reveals a sartorial character.
In the photo, the new Aparterre Store designed by Bogdan Ciocodeica with the Woods from the ALPI Sottsass collection, (Ph. Vlad Patru)