Hardware for furniture, upholstery, kitchen, coatings and furnishing systems.
News on products, companies, technologies and fairs for the production and marketing of furniture hardware, furniture accessories and semi-finished products for furniture.
Andrea Stefanelli, technical manager of Omge, illustrates in a very precise and detailed way the novelties presented by the company at Sicam 2021: three systems for sliding shelves, very innovative and versatile solutions for an optimal use of space.
Request information
OMGE SPA
Via Nazionale, 1, Vertemate con Minoprio, 22070, Como, Italia
---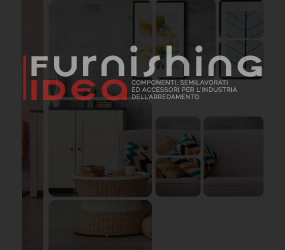 OMGE SPA
Via Nazionale, 1, 22070, Vertemate con Minoprio (Como), Italia
---