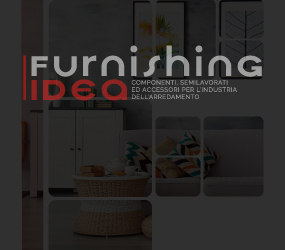 The Rehau creativity on display at Interzum 2015
Rehau participated in Interzum presenting a very wide range of solutions under the motto: "Rehau, your creative capital". Organized like a city to visit, the stand of the company highlighted the different creative possibilities for furniture and interior design, ranging from the Rauvisio surfaces to the Raukantex edge bands, from acoustic solutions for the office to the outdoor living of Relazzo, in an attractive home and urban setting.
The visitors of the Rehau stand had the opportunity to discover in preview the new colours collection of Rauvisio crystal and brilliant, the thermoplastic polymer laminate surfaces that allow the creation of fronts, sides and niches with the natural effect of glass and super glossy lacquered, with the advantages and the processing flexibility offered by polymer materials. The aesthetic perfection achievable with the Rauvisio surfaces, that the industry operators could observe in domestic situations such as kitchen and bathroom, is guaranteed by the combination with the edges of the Raukantex line, compatible with the new technology of laser, air, plasma or infrared edging, of which the company announced the reorganization.
Moreover, in the area dedicated to home, Rehau exhibited its solutions for kitchens such as the innovative Rauvolet metallic-line guide for sliding shutter and the new Rauwalon lift systems. There were innovations even in the field of acoustic solutions for office, with a range of flexible systems that promote maximum concentration: in addition to the appreciated Rauvolet acoustic-line sliding shutter, the company has shown the sound absorbing capability of the Rauworks screen partition system for desks and displayed in preview the Rauvolet fabric-line tissue sliding shutter.
The Relazzo slats and its new updates have, finally, been able to recreate a natural-wood flooring, durable and resilient.