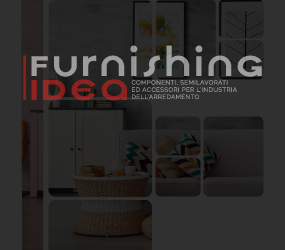 Wood and metal together, in praise of light
Alpi, an absolute leader in the production of decorative surfaces in reconstituted wood veneer and the first company in the world to industrialize the process of reconstituted wood veneer, presents Silver Rail, where wood, through metal, explores new design expressions.
Silver Rail is the result of intensive R&D activity that has allowed Alpi to develop materials conceived to interact with light, confirming its role as a professional partner and its outstanding ability to interpret and foresee market trends with solutions that are increasingly sophisticated in both aesthetic and technological terms, capable of giving concrete form to any idea from its spheres of reference: large luxury brands, leaders in the automotive and nautical sectors, prestigious furniture makers, and the fields of product design, interior architecture and contract.
Decorative wooden surfaces crossed by metal lines that reflect light: Silver Rail is a material with a modern design - applicable to finished products or horizontal and vertical surfaces - combining the softness and warmth of wood with the glow and rigor of metal. An innovative offering, the result of sophisticated technology and the careful, tailor-made workmanship typical of Alpi; a synthesis of two apparently antithetical materials, conceived to respond to the emerging trend towards luminosity in interior decorating.
Silver Rail lends itself to infinite possibilities of personalization: from the choice of color and design from the vast range of ALPI woods to the indication of the number and the spaces between the metal lines, which can be governed by regular, precise geometric patterns or designed with more sinuous shapes. With proper lighting, the material offers intriguing luminous effects that add character to rooms and enhance the design of objects and furnishings.
Silver Rail is available in ALPIlignum raw veneer and ALPIkord prefinished wood.