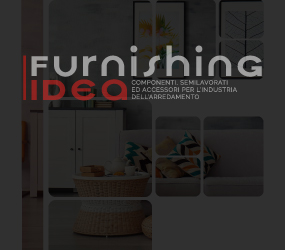 An extraordinary, enchanting, bright gloss
Cosentino Group, world leader in the production and distribution of innovative surfaces for the architecture and the design, it introduces Dekton® XGloss, the new line of shiny and ultra-compact surfaces, highly technological, characterized by an extraordinary brilliance.
This new proposal of Dekton® is gotten through an advanced nanotechnological treatment and a process of mechanical polish, it offers an enchanting and bright gloss.
The department of research and development of Cosentino Group has implemented for almost two years an innovative and exclusive treatment based on the nanotechnology, named "Nanocoating Process", in order to reach this result.
This technology adds an extreme gloss, and it also confers to Dekton® XGloss hydrophobic properties able to guarantee an extraordinary resistance to the stains without altering the other material properties neither to add some treatment of superficial protection.
Dekton® XGloss maintains unchanged the versatility and the ability to adapt to any type of application. The technique of manufacture based on the sintering of particles (TSP) confers to these surfaces superior technical properties like the resistance to rays UV, to scratches and thermal shock. Dekton® is the perfect solution both for indoor or outdoor environments, vertical or horizontal, on floors, staircases, façades or coverings. All these characteristics, united to the great format of plates of Dekton®, they offer endless creative possibilities to architects and designers.
The series XGloss is presented in the form of 5 new colors inside the collection "Solid" in the format 144 cms x 320 cms and in the thicknesses of 20 mm and 12 mm: Halo Xgloss, Splendor Xgloss, Blaze Xgloss, Lumina Xgloss and Spectra.