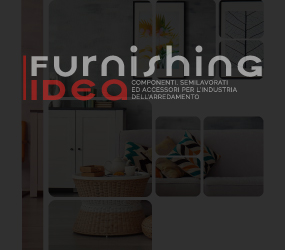 New tendencies, colors and materials of the ornamentals of the next season
Schattdecor introduces the Decor Selection 2016, an international selection of top level ornamentals on the basis of an analysis of trends and searches one year lasted, effected by the team of Claudia Küchen, Manager of Design + Marketing.
"With the Decor Selection 2016 - Claudia Küchen explained - we propose new trends that we think they will influence the market." The company introduces a precious guide to tendencies, as well as novelties on the top level ornamentals which can become the bestsellers of the next season.
The themes of Schattdecor tendency are three: Freestyle Clarity, Casual Black and Cultural Spirit, reference point in a great variety of new tendencies, colors and materials.
All twelve ornamentals of the Decor Selection 2016 are inclusive in the three themes of tendency.
Freestyle Clarity – Pair down to basics
Freestyle Clarity shows the increasing importance of what it is simple and authentic. It deals with pairing down all to basics, fundamental prerequisite for a better quality of life.
In Germany, Russia or Poland a clear preference is noted for this theme which adapts well to actual trend, because the Scandinavian furnishing style, characterized by colors and clear woods, it is still very popular here. White color is often combined to black in graphic elements, sketches or furniture with graphically defined shapes.
In China white is the color of purity, of innocence and of cleaning and, combined to the wood with natural tonalities, to the warm tones of copper and the surfaces of great tactile effect, it occupies a special place on the market. The Freestyle Clarity style lives on its lightness and inconstancy.
Casual Black - Metropolitan, creative, modern
Casual Black is the most revolutionary and innovative of the three themes of tendency and it is reflected in Germany and on the American market. Also the Brazilian customers confirm that Casual Black represents the most appreciated theme of tendency in South of America. In Russia or in Poland this theme is not affirmed as tendency yet.
Cultural Spirit - Mix of sketches and materials
Cultural Spirit is characterized by the influence of different cultures thanks to a mix of sketches and materials. In the modern epoch of globalization the borders among cultures are made imperceptible more and more. This tendency is widespread especially in Italy, Poland and Turkey where at the moment it is the more demanded theme. Even today furniture is proposed in this style and in warm tones.
Also in Brazil the customers' reactions towards this trend are extremely positive, because they take back with natural charm, similar to those ones of the typical Brazilian woods.
The volume Decor Selection 2016 are accessible online in the site HYPERLINK "https://www.schattdecor.com" www.schattdecor.com