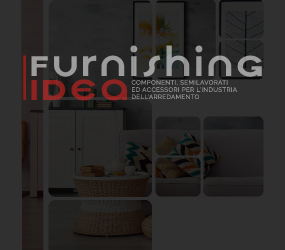 Once again this year the
Pantone Color Institute
, the US institute specializing in the cataloging of colours, has chosen the
color of the year 2023:
it is
Viva Magenta 18-1750
, a shade of red that expresses strength and vibrates with energy and vigour. A color full of vitality that brings with it a new signal of strength and which, as always, will influence fashion, beauty, art and design for the next twelve months.
Inspired by nature
Viva Magenta is inspired by nature and in particular by the red of the cochineal, one of the oldest and most precious natural dyes with strong and brilliant characteristics.
"In this era where technology prevails, we try to draw inspiration from nature and what is real", explains Leatrice Eiseman, Executive Director of the Pantone Color Institute - "Rooted in the primordial, Pantone 18-1750 Viva Magenta reconnects us to the original matter . Invoking the forces of nature, it galvanizes our spirit, helping us build our inner strength."

Expression of pure joy
Powerful and inspiring, the color Viva Magenta is a symbol of pure joy that encourages experimentation and self-expression.
Taking advantage of the experimental spirit of Viva Magenta, Pantone explores the dynamic between Artificial Intelligence and human creativity to create 'The Magentaverse' (#magentaverse will become the most followed hashtag on social media). A new color for everyone, a shade that represents optimism, resilience, thinking outside the box and "that encourages us to explore revolutionary possibilities, even with Artificial Intelligence", as the team of experts of the Pantone Color Institute states.
Balance between hot and fresh
A nuanced crimson red tone that strikes a balance between warm and fresh, PANTONE 18-1750 Viva Magenta will inspire fashion, beauty and design trends for the next twelve months.
In the furnishing sector, many companies already present their proposals by exploiting all the power of the color of the year, a shade which enhances the formal characteristics of a piece of furniture or upholstered furniture or which can be applied to objects or lighting to give a touch of color in the home.