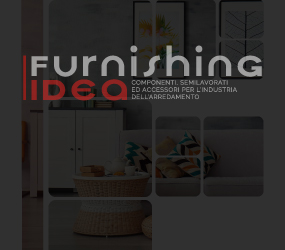 Omge, a leading company in the production of sliding solutions on ball bearings and wheels, continues its diversification process that has led it to broaden its commercial horizons in recent years, proposing itself as a reference supplier for the technical furniture industry, for the "automotive" sector, for industrial plant engineering and for the technical industry.
The collaboration with leading brands in these different sectors and the comparison with high-level companies has further enriched Omge's proactive capacity, leading it to guarantee its customers a flexible offer and, where required, the customization of the products and the proposal of an all-inclusive package of design and implementation.
This is the origin of Omge Industries, a line of accessories that, in symbiosis with classic Omge products, is aimed at both industry and traders in the various sectors with which the company now collaborates.
The Completion of the "Alutech Modula" line

In addition to the products more specifically addressed to the furniture industry, such as the Ghost series of invisible slides, the Framebox slim fairing drawer and the sliding systems for cabinets, the company's commercial policy has focused on completing the Alutech Modula line and presenting a new series of steel and aluminium slides that slide on balls with different load capacities ranging from 200 to 500 kg.
Alutech Modula includes a line of aluminium mechanisms with multiple extensions for extendible tables, pull-out tops and console tables that have important functional requirements in limited space conditions.
A series of finishes and colours in line with current market trends complete the line and its space-saving products. The Alutech Modula line is characterized by its extreme versatility and is an excellent tool in the hands of designers and planners, fundamental interpreters in the choice of technical solutions for the creation of a product and privileged interlocutors to whom the company is addressed.
Omge will be present at interzum Colonia: Hall 8.1 - Stand A033
Request information
OMGE SPA
Via Nazionale, 1, Vertemate con Minoprio, 22070, Como, Italia
---