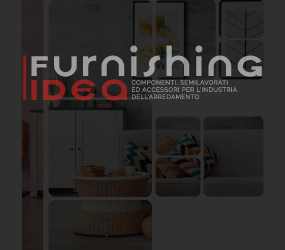 This year Häfele Italy is celebrating its 30th anniversary: on February, 1st 1986 Häfele's Italian subsidiary was established in Monza. Since then it's been thirty years of know-how and experience in the field of technical hardware, total customer assistance, high quality and innovative products; customer proximity and entrepreneurial dynamism are the heart and soul of Häfele brand.
A valuable subsidiary
"We don't just talk about values, we live them" declares Sibylle Thierer, the Managing Director of the overall Häfele Group, who was appointed as Häfele Italy's CEO from 1995 to 2001. From the very beginning it was Häfele's goal to be close to its customers and to the market in order to gain a better understanding of their needs and quickly identify opportunities and improvements. Häfele's mission statement of customer proximity and entrepreneurial dynamism requires a strong corporate identity, which is in turn shaped on well-defined values such as open-minded family spirit, team reliance, challenge acceptance and a strong relationship with customers. In Häfele customer proximity teams up with a peculiar idea of innovation, based upon a well-established family-owned and family operated company. This has led in time to an ongoing and intertwined growth in terms of turnover, employees and headquarters. Häfele Italy developed through time both from an economic point of view (in 2000 and 2007 it exceeded the threshold of 10 and 20 million EUR turnover, respectively) as well as from the employee side (from 10 to the current 96 employees). Häfele Italy has been building the identity and the reliability of its brand through years, thanks to its internationally acknowledged wide assortment of products, its 360-degree technical assistance and commercial after-sale customer care. It features a sales network of 40 specialized salesmen covering the overall Italian territory.
Häfele Italy: the new headquarters
The ever-growing revenue, the consequent employees development as well as the positive economic outlook led Häfele Italy to logistic upgrades; the first transition occurred in 1991 when the subsidiary moved to its new headquarters in Lentate sul Seveso (MB). Last year Häfele Italy moved to the current headquarters in via Della Valle, 67 bis in Carate Brianza (MB). The location choice reflects the logistic and strategic advantage of being close to the flourished furniture market of the Brianza and Milan district. The new operative headquarters includes offices and warehouse.
Häfele assortment and customers
Cabinet makers, planners, architects, retailers and industries represent Häfele's target groups; every company can access to Häfele's wide range of products (approximately 6.000 articles available at the Italian warehouse and approximately 50.000 articles available at Nagold logistic center) designed to meet specific needs as well as different quality and price levels. The assortment includes the internal Häfele brands (developed and manufactured by Häfele in one of its six production centers in Germany and Hungary; two examples above all, Loox LED lighting program and Free family of flap fittings) and the external brands. Industries can also rely upon the know-how and worldwide experience of Häfele Engineering international division for customized products and projects.
www.hafele.it