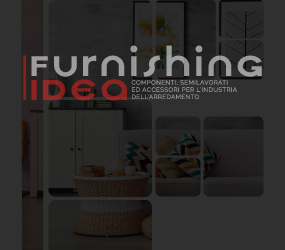 Häfele Germania is investing in the company's future. After the warehouse expansion at the Wolfsberg distribution center, which will be inaugurated this spring, the company has put a major investment project in the works for its headquarters in Nagold, in the heart of the Black Forest.

Häfele Dynamics Centre

It is a new complex of high-tech buildings that will reinterpret, in a contemporary and sustainable way, the style of the Black Forest, while creating new logistical and production possibilities for the group. The Häfele Dynamics Centre, the name of the new complex, will become not only a place of inspiration and exchange for customers and business partners, but also an example of innovation at the service of the community. In fact, the expansion project will help create new jobs and will also open the doors of its facilities to employees of neighboring companies.

"With this project we are investing in the future of our company and, in particular, in our location here in the Black Forest," says Sibylle Thierer, CEO of the group. "We have set the bar very high, we want to live up to our role as a pioneer in the industry, constantly refining our technology and logistical excellence to give new impetus to our industry."


A project with sustainability in mind

The entire project is based on sustainability. The recyclability of the materials used will play a decisive role right from the early planning stages: each resource will be assessed and selected on the basis of its recycling capacity. If, for technical reasons, it is necessary, for example, to design load-bearing structures made of reinforced concrete, Häfele will immediately identify all indirect measures to be taken to offset the carbon footprint thus generated.

A firewater cistern will be used as a regenerative source for heating and cooling. This cistern, located underneath the complex, will allow for the storage of energy that is not continuously available or required. Rainwater is therefore also an essential component in the strategy of offsetting the CO² footprint that will inevitably be determined by materials and construction methods.

The Häfele Dynamics Centre will also be designed to accommodate large green areas of selected plants above its roofs, which will further contribute to sustainable emissions offsetting. Construction of the new complex will begin in late 2022 and last five years.