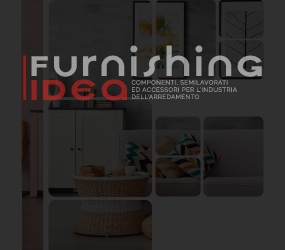 Falmec's Light hood has won another important international award, the Iconic Award 2022: Innovative Interior in the Kitchen and Household category.

The Iconic Awards, which have been supported for over 60 years by the German Design Council, aim to highlight the best products of the year in the furniture and interior design sector and to promote the quality of living spaces through functional design. An international jury, made up of design and journalism experts, chose the most significant products based on evaluation criteria such as concept, innovation, sustainability, design quality, functionality, practicality and ergonomics.


A technological product with a strong scenic impact

Falmec's Light hood, thanks to its ultra-compact suction body that is only 10 cm high, is a highly technological product, and at the same time, with its light and contemporary design, it is an island solution with great scenic impact, making it the absolute protagonist of the kitchen environment.

The main innovation of the Light hood lies in the new Multi-Air technology conceived by Falmec, in which the suction power, normally concentrated in one motor, is distributed over several small motors to guarantee the same suction efficiency in an extremely reduced volume. This allows for greater creative freedom, opening the way to new design horizons.

The scenic impact of Light is determined by the large central element in tempered smoked glass, available in 120 cm or 180 cm versions, and by the two side profiles in black anodized satin aluminium, equipped with LED lighting. The LED lights that extend along the entire lower perimeter of the two elements, illuminate not only the worktop, but also the surrounding space, creating a pleasant atmosphere inside the kitchen.