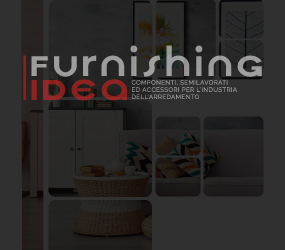 For more than 50 years Effegibrevetti, an Italian company specialising in fastening systems and mechanisms for furniture, has continued to design and produce with passion, paying particular attention to the needs of its customers.
One example of this is the creation of Synergy Lab, the new versatile and durable solution designed specifically to display Effegibrevetti products by making the most of the exhibition space.
Synergy Lab: an innovative solution

An innovative solution conceived and designed by Effegibrevetti, Synergy Lab consists of modular, self-supporting display units to which working demonstration furniture and demo units can be attached. The 50x70 cm base guarantees solid stability and the 200 cm height allows the demonstration modules to be fixed in any context.
Thanks to Synergy Lab's modular and self-supporting display units, users can choose the Effegibrevetti products to display and, together with an operator, design and create their own display space.
Once again the company demonstrates its desire to respond effectively to the needs of its customers, offering them the chance to customise the technical solutions they require through effective collaboration.
Effegibrevetti S.r.l.
Via Cava Trombetta,17/25, Segrate, 20054, Milano, Italia
---
Request information