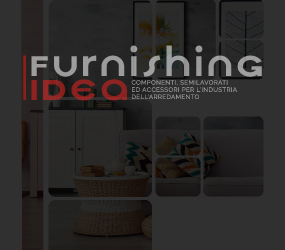 For high-quality furnishings with great visual impact
The latest innovation from ICA Group's R&D laboratories is Deep Black, an exceptionally deep black paste designed to achieve surfaces with an intensity never seen before. In gloss top coats, Deep Black is also able to maximize the purity of the reflection of images and colors.
This all-new innovation from ICA Group embraces the interior design sector as a whole, since it can be used in finishing cycles for wood, glass and plastic materials.
The ICA Group top coats formulated with the Deep Black paste are all water-based and may be either traditional or UV.
Available at various gloss levels, from gloss to extra-matt, they easily adapt even to the latest trends in architecture and interior design, where the demand for material-like effects is even higher. Deep Black can be produced without limitations using the ICA Group top coats, which range from the textured effect to the soft-touch effect.
ICA Group's Deep Black, the result of experience, technology and ongoing research, is suitable for high-quality furnishings with great visual impact.