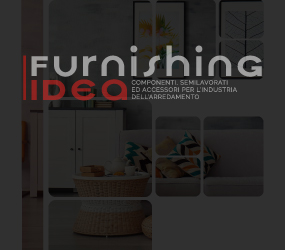 A new melamine paper for the optic synchronization of decorum
Schattdecor has introduced in Sicam 2016 Decolays Real, a new melamine paper which allows to realize synchronized surfaces for furnishing reducing considerably the costs.
Through differences of brightness knowingly applied, the melamine paper produces in fact an optic synchronization of decorum conferring to the following surface natural-looking pore structure. This innovative product of Schattdecor offers numerous advantages to customers.
The surface with effect is produced through a normal process, while the production is made through a plate of standard pressing. This avoids elevated costs of investment for technological machineries, plates of pressing and television camera systems. Decolay Real turns therefore to the clients of the industry of ligneous materials who desire a superficial effect synchronized for applications in the furnishing sector without necessity of a complex development.
Decolay Real is an impregnate decorative paper which is inserted in optimal way in a market niche included among the common melamine paper and the synchronized applications of high quality.
"Through the interaction of development of decorum, press'experience and changes in the impregnation - Ralf Peschel affirmed, responsible of the sector impregnation of Schattdecor AG - we have succeeded in developing a trendy product able to satisfy the demand of synchronized surfaces in the furnishing sector."
Robert Vuga, melamine sales manager of Schattdecor AG, has underlined the advantages of this new product: the surface can be realized by the consumer with the usual process eliminating in this way elevated costs of investment.
With Decolay Real, Schattdecor subsequently widens the range of products in the impregnation branch. Last year the quota of Schattdecor of the quantities produced total, it has been of around 10%. All over the world the group Schattdecor has totally twelve channels of impregnation in its establishments in Italy, Brazil and Russia.