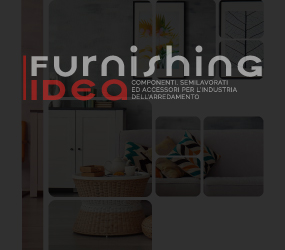 Three brands, three concepts, three stories to be told.
Candy Group will participate in 2016 edition of Eurocucina, one of the most attended appointments by the sector, inside the 1200 expositive square meters in the pavilion FTK - Technology for the Kitchen.
The great Italian Group will expose the important novelties of product of the own brands Candy, Hoover and Rosières, in a path among tradition, technology and innovation.
Candy Group confirms with this participation the strong commitment in the Kitchen sector. In the last year, in fact, the company has planned important investments in the renovation of the productive product lines, subsequently improving performances and efficiency.
Strong the emotional component in all three areas, that will be clearly separated with different codes of communication to represent the single positions. The three environments will be characterized by a perfect balancing between tradition and innovation. On the one hand, therefore, all the typical values of the tradition of the Italian kitchen (Candy), of that French (Rosières) and of that technological (Hoover), they will be exploded; on the other hand, to serve as fil rouge among the three brands, the technological innovation will be protagonist, it is expressed through the connectivity applied to the electrical goods.
Among the novelties, Candy will introduce a renewed range of ovens, from those with great capacity or with double cavity, to the self-cleaning with double system of cleaning. Among these the Oven Candy Élite double cavity with aesthetical top of range Elite, with double finishing of the chromed and glazed materials.
Hoover, brand with a strong hi-tech character which guarantees best performances and care of the details, it comes with a completely renewed role, both from a technological point of view, and of design.
In the cold compartment, Hoover introduces the new refrigerators Dynamic Next endowed with ledge holders for bottles in wood to preserve up to 5 bottles of wine and little balconies with extractable compartment "beauty box" proper for the maintenance of cosmetics, creams and medicines which need low temperatures. Rosières, the brand symbol of the French gastronomy, it proposes among the novelties the Rosières Pro hob which distinguishes it for the winning design in black glass and elegant crystal, easy to clean.