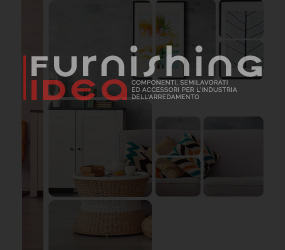 Flexible heights and particularly practical
A larder unit that offers plenty of storage space, whose interior can be tailored to individual needs and that provides easy access from all three sides: that's the Space Tower by Blum. Blum's larder unit now comes in a new design: Legrabox free. The glass design elements provide clear visibility from all three sides.
And if you want to open handle-less fronts with ease, opt for Blum's mechanical or electric opening support system.
Blum's practical Space Tower larder unit (with a door and flexible inner pull-outs) can be manufactured in any height, width or depth. All the fittings needed for the Space Tower unit either stem from the standard Tandembox range (the tried and tested pull-out system by Blum) or from Legrabox (the box system with straight sides). This gives you the possibility to harmonise the design of your entire home and the freedom to individualise cabinet interiors. What's new is that the larder unit now comes in a new design: Legrabox free with glass design elements. The result is a light and transparent look, giving users even better visibility of contents.
The flexible Ambia-Line or Orga-Line inner dividing systems make sure that contents are held securely. Thanks to full extensions, users have clear visibility and easy access to items – from all three sides and from above.